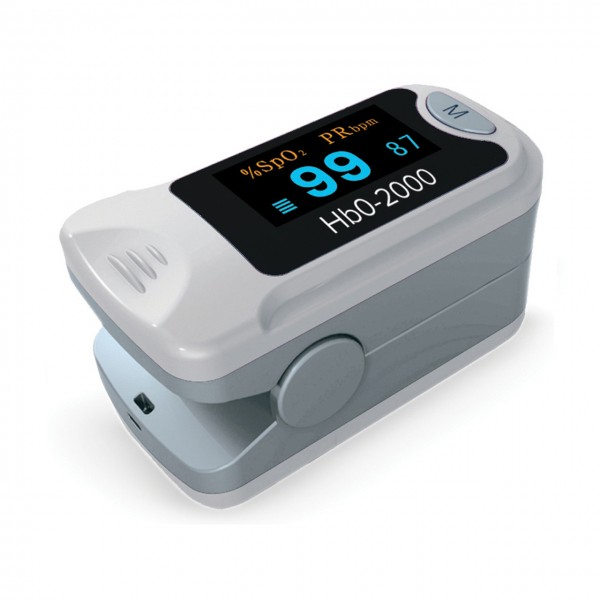 DeVilbiss HBO 2000 Fingertip Pulse Oximeter
The Hb0-2000 fingertip pulse oximeter is compact, durable and lightweight in design. This stylish little device incorporates a state of the art OLED screen display and has been designed for daily non-invasive screening for patient Sp02 and pulse rate detection.
OLED display includes heart rate bar and plethysmography waveform
Six different directional screen settings
Features battery low alert and automatic power off after 8 seconds without detecting a signal
Low power consumption (2 AAA batteries for 20 hours of operation)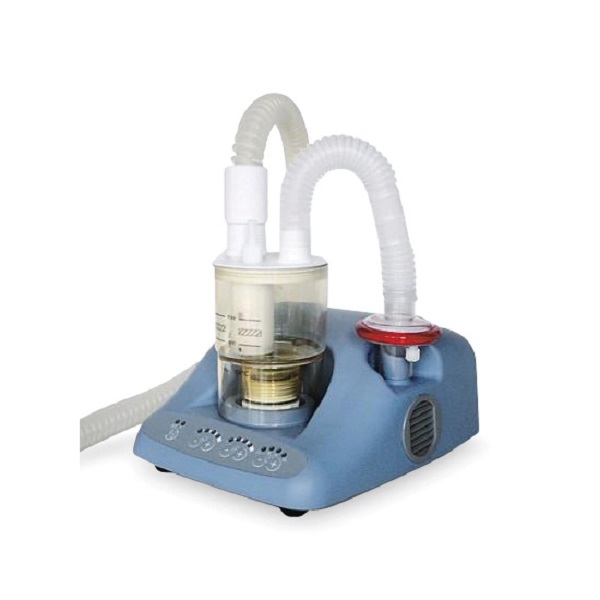 DeVilibiss UltraNeb - Ultrasonic Nebulizer
This high-output, ultrasonic nebulizer is optimal for humidification, sputum removal and aerosol therapy.
Air flow output and nebulization rates have four adjustable settings and timer function from 0-60 minutes
Integrated alarm functions alert when chamber is not attached or empty, medication time is complete, or device fails
Suitable for most sterile water systems
Compatible with various conveyor systems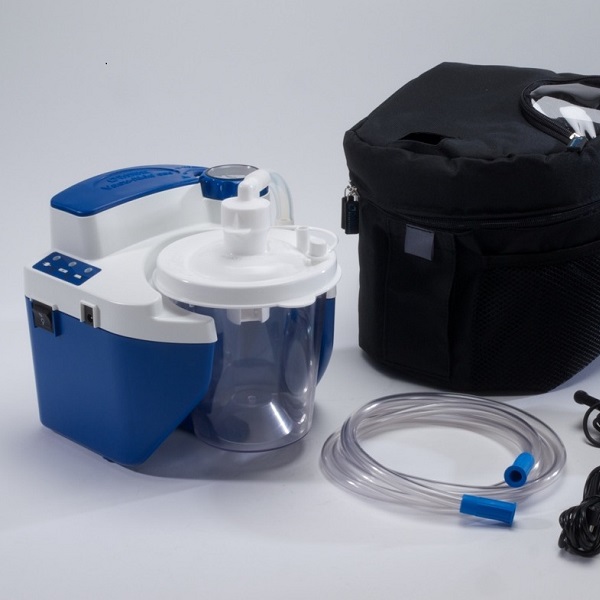 DeVilibiss Vacu Aide Suction Unit
For more than half a century, DeVilbiss Healthcare has provided unmatched safety and performance in the airway suction device category. With the Vacu-Aide QSU, DeVilbiss brings you the same reliable, portable operation in a significantly quieter unit.
With more than 50% reduction in sound, the Vacu-Aide QSU is the quietest high flow/high suction portable unit on the market, making it a smart choice for patients from neonate to adult.
Vacuum adjustment allows for 50–550 mm Hg and a free flow of 27 liters/minute
Meets American Association for Respiratory Care (AARC) guidelines for neonatal, infant, child and adult homecare suctioning
Sealed lead acid battery for use up to one-hour operation
Can return a patient to a state of comfort quickly – Meets ISO 10079-1:2009 high vacuum, high flow classification
New, innovative container assembly features integrated bacteria filter
Container and filter design maintains appropriate flow rate to meet ISO guidelines
Comes complete with internal battery, carrying case, 6' tubing, AC/DC adapters and power cord
New Integrated gauge and flow regulator – Easy-to-turn knob conveniently placed around gauge for easy use and control
Manufactured and tested to ISO10079-1:1999 Standard for Suction Equipment, achieving outstanding performance in the tests ( Electromagnetic Compatibility Test – Vacu-Aide does not interfere with or is not susceptible to interference from other equipment such as ventilators, Drop Test and Shock Vibration Test – Vacu-Aide is far less likely to be damaged when dropped or shipped and Excessive Temperature Test – Vacu-Aide effectively works in a wide range of environmental temperatures)